Can A dentist take their clients phone
Responsible Author: samuel Flynn | Crossville, 09/01/2020, 05:04 Time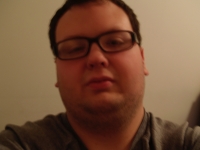 USPA NEWS -
Can A dentist take their clients phone away meaning (confiscate) peoples phone
.
My name is Samuel Flynn age 21 of Crossville TN
However , i experienced this situation at aspen dental in Crossville i was in pre op for a tooth to be pulled which was $200.00 and i was treated like a child there and they at first gave me a verbal warning about me being on my phone and then this lady named brittany came in a few mins later and confiscated my phone from me because i was on it texting my parents and my boss .
I do not work at aspen dental which means i dont have to follow their cellphone policy.
And im just a client there.
Anyway i would certainly hate to see anyone get treated like i did.
A doctor is not a police officer or judge and cant issue warrants so they cant just confiscate peoples phones like they did to me today 8-13-20.
And i would like to get my money back based on poor treatment by this facilty .
Aspen Dental in Crossville Tennessee.
I did get my cell back but not satisfied with the service and treatment i got.
Just because your a medical professional dont mean anything and it doesnt mean your trustworthy to be the phone holder or obtainer of your clients .
FOR IMMEDIATE RELEASE
Responsible Author: CONTACT: Gillum Ferguson , Samuel Brock Flynn Show | Crossville, 03/19/2020, 05:02 Time
USPA NEWS -
FOR IMMEDIATE RELEASE
March 16, 2020
CONTACT: Gillum Ferguson
gillum.ferguson@tn.gov
615-253-4516
Governor Lee Issues Statement Regarding Statewide School Closure
NASHVILLE, Tenn. "" Today, Tennessee Governor Bill Lee issued the following statement
regarding statewide school closure:
"As the response to COVID-19 evolves, I urge every school district in Tennessee to close as
soon as practically possible, with all schools expected to close by Friday, March 20, 2020 at the
latest. Schools should remain closed through March 31, 2020 to further mitigate the spread of
this infectious disease and we will issue further guidance prior to March 31. Superintendents and
local leadership have the full support of my administration to determine effective dates for
closure this week as they evaluate what is best for families within their respective districts. We
understand the tremendous burden school closure places on families and we will continue to
work with both the federal government and school districts to ensure we continue essential
supports like meals for students in need.
| | |
| --- | --- |
| | Daren Frankish |
| | RAHMA-SOPHIA RACHDI |
| | Ruby BIRD |
| | Yasmina BEDDOU |
| | Aurangzeb Akbar |